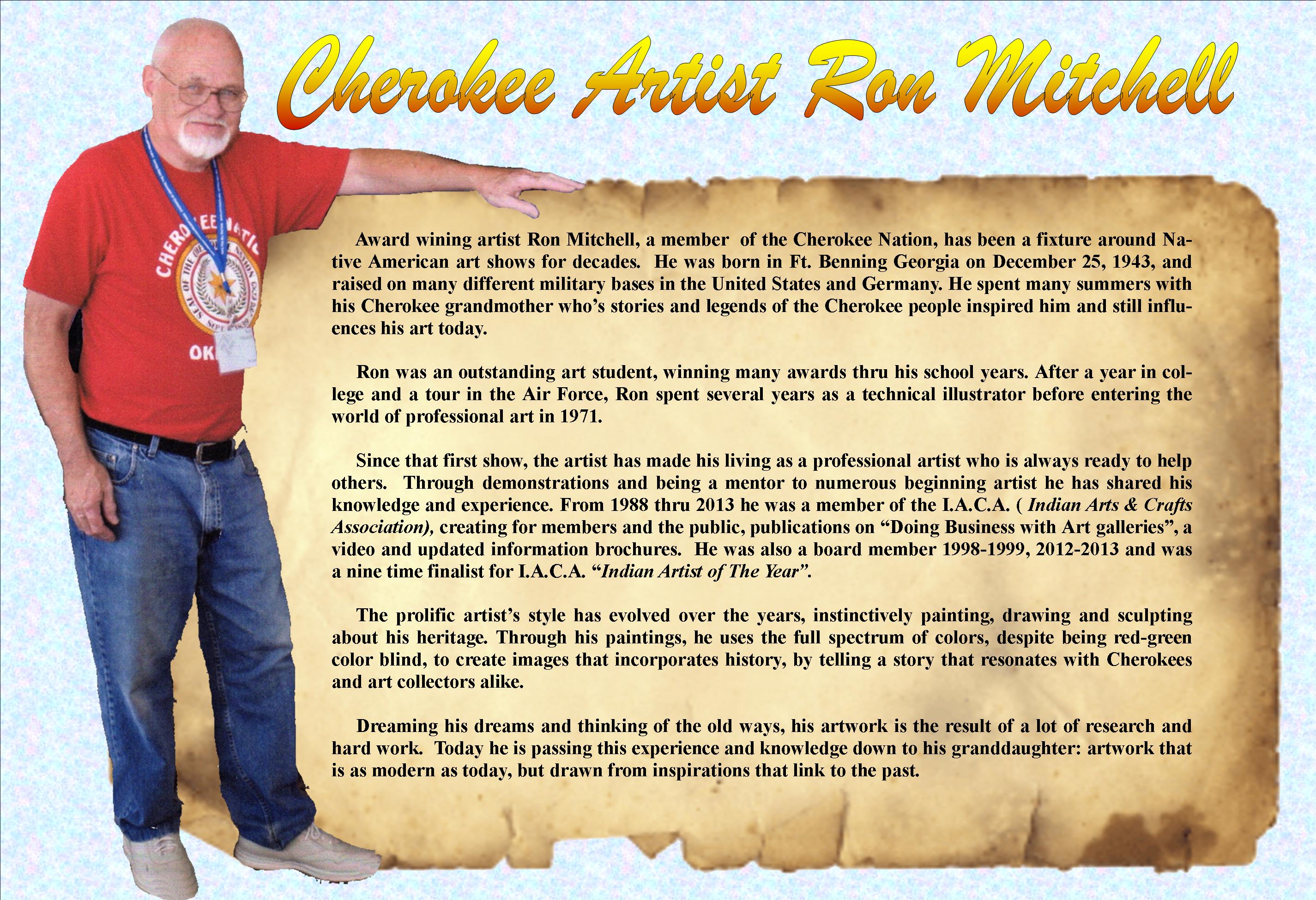 The Artist is a duly registered member of the Cherokee Nation of Oklahoma, C0046496. He has certified his degree of Cherokee blood, according to guidelines set by the B.I.A.
Mailing and Shipping:
36212 S. Cherokee Drive
Park Hill, OK 74451
Cell Phone: 918-264-7514
www.cherokeeartist.net
E-mail: ron.mitchell@cherokeeartist.net
For your convenience, Cherokee Artist accepts payments through Square, checks and money orders.

All reproduction rights reserved by artist - Ron Mitchell
2019 - Designed by John G Matthews in cooperation with Ron Mitchell